"Bringing people together and building social communities."
We believe that technology should enhance our ability to form personal connections rather than placing an invisible barrier between us. Our Mission is to reconnect people in real life and overcome digital isolation by inviting people out to do the things they like in a way that isn't intimidating. We looked at the psychology of social applications and built ours to eliminate all the barriers these traditional apps pose to the process of making new friends.
Simposi uses a "meet first, judge later" approach and is smart, it learns who you like using a simple post-meeting survey. It gets smarter with each person you meet, and before you know it, you should only be meeting people you like. You'll never have to see someone you didn't like twice and they'll never know you didn't like them.
Public personal ads are so last century! We strongly believe that you shouldn't have to compromise on personal privacy in order to make a new friend! Simposi is unique because we don't have public profiles and don't share your information without your permission. You are connected by a computer based on who you are and who you want to meet, after that, the rest is up to you!
We pride ourselves on simplicity and want to help you save time. Simposi does all the time consuming work for you. All you have to do is accept invitations, show up and make new friends! Stop wasting hours online looking at exaggerated personals ads and get down to the business of making new friends.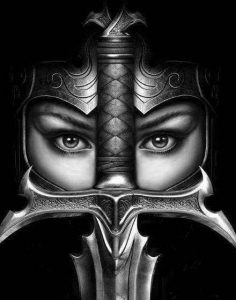 Female Empowerment
"Equality exists when all women and girls have the same opportunities as men and boys."
Simposi is a women led startup developed to support the fluid and ever-changing nature of female social structures. We are recruiting and actively seeking to promote women and their business opportunities. We also support the continuing need for women's mentorship, coaching, and networking. Contact us, if  you have any opportunities to support female empowerment in a positive way. We'd love to hear from you!
The Milligan Foundation
"Helping Women and Children Escape Violence and Rebuild Their Lives"
Because we are committed to strengthening the communities where we live and work, Simposi contributes to organizations that support women such as the Milligan Foundation. The Milligan Foundation was founded in 1998 and formally launched in 2011 with the ultimate goal of becoming a global resource for domestic violence.
1% of every dollar raised in our Kickstarter campaign goes directly to The Milligan Foundation which helps countless women get to safety. To find out more about The Milligan Foundation and the families they have helped, please click here.
Did you know?
Symposium, really means "to drink" and "together". A symposium back in Plato's time was a social event, usually involving a lot of wine, that took place after a meal. Plato was an exception at the time and complained that too many symposiums lacked for deep philosophical discussions and that the symposium had become a place for respected persons to debate, plot, boast and sometimes was simply an excuse to revel with others.